Offering Gutter Repairs To Extend The Lifespan Of Your Gutters & Drainage Systems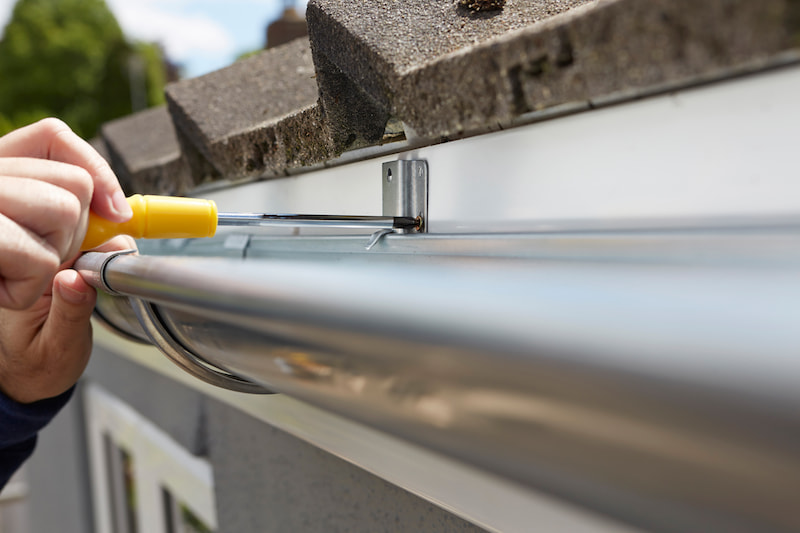 It's something no Gonzales and the surrounding area homeowner is a fan of, but gutter repairs are something you'll face, no matter what. Majestic Gutters is known for expert gutter installation and gutter guard installation, but we're also here for jobs like repair work.
Having high-quality gutters and guards installed is a great way to protect your roof and the foundation of your home. Unfortunately, failure to stay current with the upkeep that keeps those gutters in tip-top condition can be detrimental to not just your gutters but your entire home.
Routine maintenance and inspections can help tremendously with the early detection of a problem. When you're ready to get proactive about caring for your gutters and addressing gutter repairs, we're here to help. Our comprehensive service and competitive pricing are unsurpassed.
Repairing Gutters
Local homeowners already know to trust us for gutter installation in Gonzales and the surrounding area, so contacting us for gutter repairs seems logical. The higher quality of the products and services used for the initial installation, the less likely you will run into frequent repair issues. However, no homeowner can avoid it altogether, and some examples of common repair problems with gutters are things like:
Faulty Downspouts
Loose Gutters
Improperly Installed Gutters
Leaking Gutters (usually at the joints)
Eroding Gutters
Even high-quality gutters that are installed professionally can come loose or suffer other problems. The sooner you address an existing issue, the better off your gutters will be for it. If you neglect your gutters, the repercussions can be immense and expensive.
Let Majestic Gutters help you stay ahead of possible issues with your gutters. We look forward to providing you with the superior work you deserve.
Common Causes Of Gutter Repairs
Since you can't avoid all of the factors that can cause the need for gutter repairs, you should be aware of them so you can watch for possible problems.
Age
Wear and Tear
Faulty Installation
Inclement Weather/Storm Event
Poor Maintenance
Inferior Quality Materials
Savvy homeowners know the importance and value of having a reliable resource for everything from installation to replacement. Call our company to request service in Gonzales and the surrounding area for gutter repairs and more.