The Pros And Cons You Should Know About Copper Gutters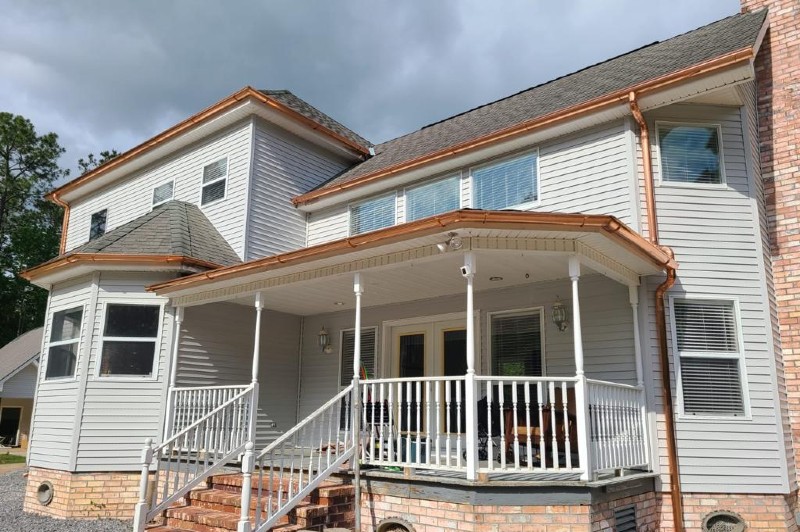 If raindrops keep falling on your head, it probably means it's time to start thinking about new gutters for your home. As a homeowner, you have choices to make for gutter installation, and it's important not to rush into deciding until you have the information you need. While not quite as common as aluminum gutters, copper is a superb choice. The real question, though, is whether or not copper is the right choice for your home.
Can Copper Work For Your Home's Gutter System?
It's no longer a question of whether or not you need rain gutters; even homes built on a concrete slab foundation should be protected with overhead gutters. But there are still questions about gutters concerning matters like gutter guards or which type of material to use for your gutters. So, let's talk about copper gutters and whether they'd be the ideal choice for your home sweet home.
Pros of copper gutters:
Increase property value
Improve curb appeal
Long-lasting
Cost-effective and minimal maintenance
Durable/resistant to corrosion
Cons of copper gutters:
Higher initial financial investment
More complex installation
Not everyone loves the look of the natural patina
Copper gutters are unique because they're a long-lasting gutter system and one that changes in appearance over time. It's common to have the same copper gutters for 50-plus years. Of course, longevity is one reason you should be sure it's what you want because it will pretty much be with you for the lifespan of your time in that home.
Finding The Right Team For The Job
You have questions, and we have answers. At Majestic Gutters, it's an honor and a privilege to be able to take care of our local customers, and sometimes that means answering their questions.
If you still are perplexed about whether copper would be the best choice for your home, call us today. We'll even provide you with a free estimate. Contact us from Gonzales and the surrounding areas to discover more about the services and products we offer, including gutter installation for copper gutters.