Pro Gutter Installation Company in St. Amant, LA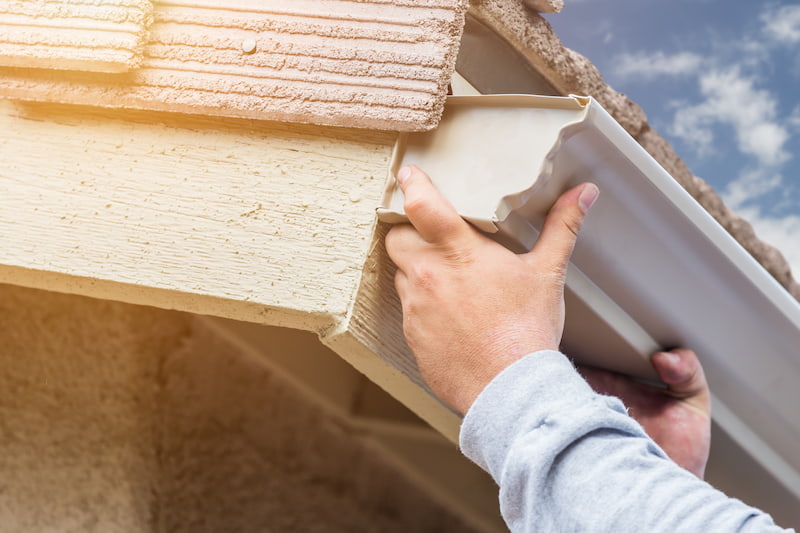 Majestic Gutters is proud to be the leading company in St. Amant for jobs like gutter installation. Your gutters are essential for keeping your home in the best possible condition. Without properly functioning gutters, your home is at risk of issues like roof repairs, siding problems, and foundation cracks.
Don't put the integrity of your home at risk by neglecting your gutters or settling for poor quality materials and labor. We promise to deliver the utmost quality, providing you with gutters that will last for years to come. We even offer options like copper and Galvalume gutters that can last for decades with professional installation and maintenance.
Your St. Amant deserves the best, and so do you. Give our team a call right now to request your free estimate. It's time to add the best gutters to the home of your dreams.
Gutter Installation At Its Finest For Your St. Amant Home
It's time to schedule gutter installation for your home in St. Amant - who will you call? If it's anyone other than Majestic Gutters, you could be causing a lot of unnecessary stress for yourself. While other companies promise low rates, you're going to end up with significant and frequent repairs, which doesn't help save you any money in the long run.
We provide excellent value, so you get superior quality materials and service for a reasonable rate. Call us now and let us help you choose the proper gutters and then take care of the professional installation.
Superior Gutter Repair In St. Amant
Did you know that most homeowners insurance policies won't cover flooding? Unless water enters your home through a damaged roof or window, flooding isn't covered. If you don't deal with clogs or repairs and your gutters spillover or collapse causing lower level flooding, you could be in a real mess.
Call us for maintenance and repairs, so your gutters are in the best possible condition. We are eager to help you take care of your home by taking good care of your gutters. Call us in St. Amant and schedule the gutter installation, maintenance, or repairs you need.