Slab Foundations & Gutters: Dispelling The Falsehoods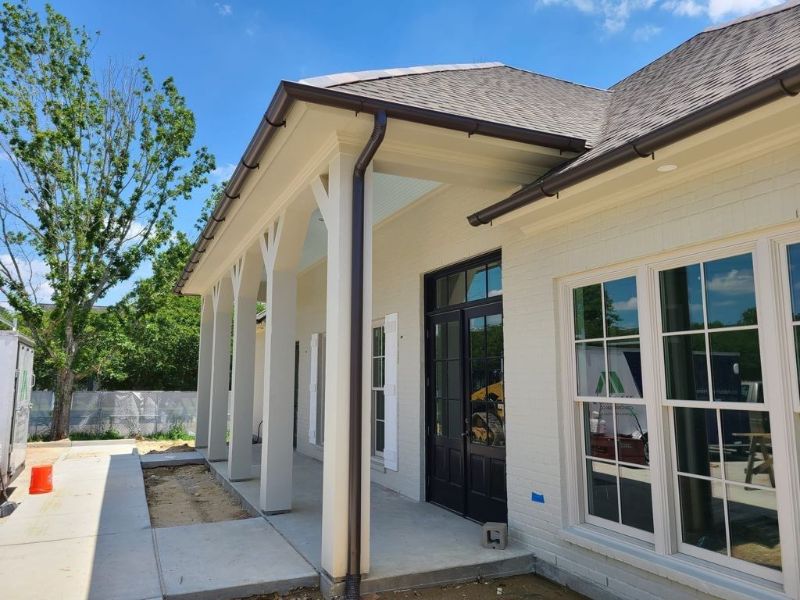 It's common knowledge that gutters are essential for homes with basements; the last thing you need is to end up with flooding in the lower level of your home. However, that's caused some confusion about whether or not gutter installation is necessary for homes on slabs. In fact, a common question we hear at Majestic Gutters is, "Do I even need gutters for my home if it's on a slab foundation?"
As trusted gutter industry specialists, it's important to be a source of information. Although we do a fine job of taking care of tasks like gutter repairs, our job is also to educate our customers and the general public about gutters and the vital role they play in protecting your home.
What You Don't Know Could Harm Your Home
We can verify that it's true that gutters are essential for helping ensure that you don't end up with a flooded basement or crawlspace. Yet, you still need gutters to help protect your home, even if it sits on a slab.
Absent or poorly installed gutters can still equal problems for your home because the concrete slab is the entire foundation of your home. Damaged slabs spell bad news because it's not just damage - it could compromise the integrity of your home from the foundation up. Some common issues we see when foundation flooding leads to cracks:
Settling Cracks - All houses settle some; they're built by design to compensate for some settling. Too much settling causes foundation cracks, and that's big trouble for your little home. Too much water causes more ground shifting and settling, which is terrible for your home.
Heaving - Although other factors can cause heaving like tree roots, soil erosion caused by water around your foundation is a big contributor. In fact, even homes with damaged or misaligned downspouts can send water in the wrong direction - straight towards your home instead of away from it.
Moisture Wears Concrete - Concrete can handle moisture, but too much water leads to wear and tear on your concrete. By the time you realize you need repairs, it could mean your home is at risk of damages from a decrease in structural soundness.
Get in touch with Majestic Gutters to discuss your gutter installation in Gonzales and the surrounding areas- even for your slab foundation home!